13 Pro-Tips for Organizing Epic Party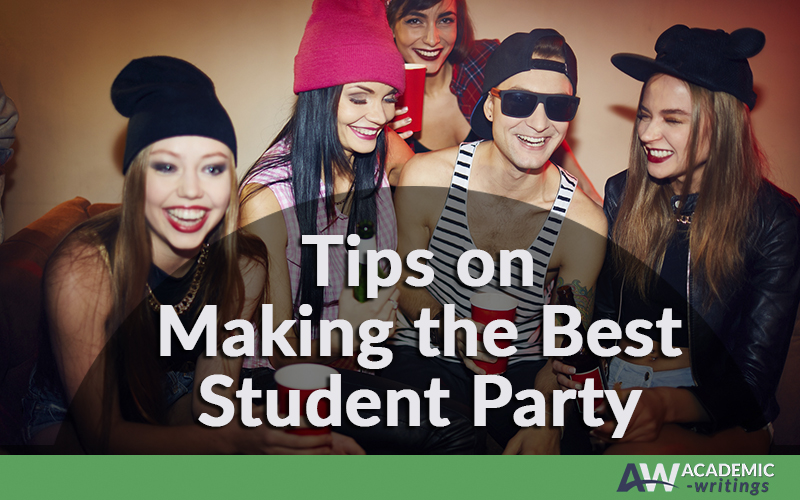 Every person who's organizing a party wants to make it an epic and memorable event which people will recall in months and maybe even years. There's nothing puzzling about it once you know how to do it. These tips will surely benefit your party-making talent.
Start early. Planning beforehand has a lot of benefits among the most crucial ones is making sure that people are more aware of your party and will have more time to prepare and spread the word
Check with friends first. Start your guest list with good friends because there should be someone in your house who cares if the curtain catches on fire. If your friends are busy on that day – opt for another one.
Invite the one who gets the party started. That's a person who gets on the dance-floor first and sets a good, infectious example for others. If you don't have that person on your guest list, it has to be you.
Discover who can make it. You can use Facebook events or Eventbrite to track how many people plan to attend your party.
Don't forget the neighbors. Your neighbors have all the potential to become the party-poopers if you don't inform them about the party in advance or invite them to your party. They will either join your party or decide to go out on that day. Both options are far better than having your party "pooped" on.
Party-proofing. In case you're organizing a party in your parent's house, make sure to hide breakables, lock valuables, and remove everything that you feel should be removed from the sight of your guests.
Get the music sorted early. Maybe you have some cool playlists, your friend has it, or you let Spotify assist you. No matter the option you choose – prepare in advance if you don't want to run over the laptop every 5 minutes.
Food & drinks. If you have a small party, ask your guests to bring food and drinks with them. If you're making a more expensive type of party ask a local restaurant or hire a chef to help you. As for drinks – beer and wine is a minimum.
Spruce things up. You can use fairy lights to add a mesmerizing touch to your party. Other options of brightening your party include having strobe lights, dry ice machine, and an ice luge. Beer pong along with several drinking games can also be a good idea.
Plastic plates and cups. Make sure to have these guests on your list and they will assist you greatly.
Spruce yourself up. The organizer of the party should be the first person ready for it, so make sure that you're ready before everyone else's arrival.
Make millions of photos. Capture the best moments. You will be happy to recollect them looking at those crazy pics years after the party.
Accept the mess. There will be a mess after the party. This is unavoidable, so accept the reality as it is and have the clean-up equipment ready.