Classic Books You Must Read Before You Die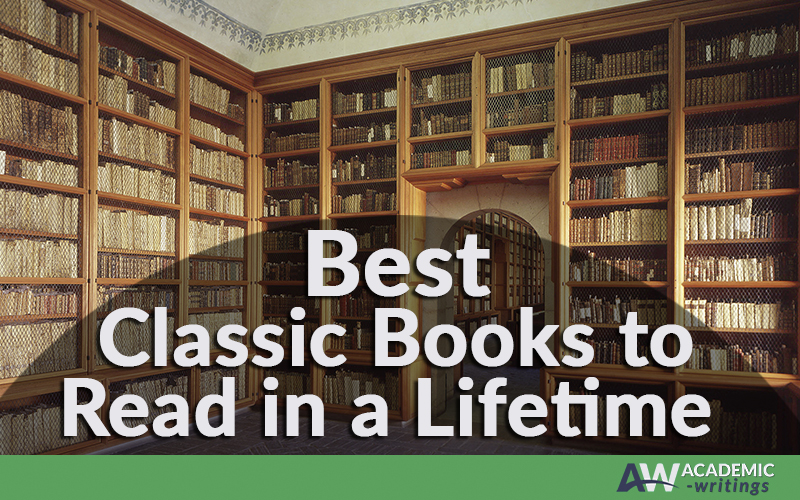 Are you ready to read classics? Start with these books!
1. MOBY DICK by Herman Melville
Moby Dick is likely to be one of the most significant American novels. It touches upon such questions as the meaning of life and human's place in nature. Unfortunately, this book became accepted by the public only after Melville's death.
2. DEAD SOULS by Nikolai Gogol
Even though you might think so looking at the title, it's not a horror book. It tells about a young man who is traveling around Russia to buy so-called "dead souls" – names of dead peasants who are still registered in the records. He does it in hope to show that he has many workers and get loans from the government.
3. BLEAK HOUSE be Charles Dickens
In this not so famous but still great book, Dickens tells about corrupt aristocrats, lawyers, and businessmen who use courts to their advantage. In the meantime, he also tells about family secrets and intrigues, as well as forbidden love.
4. MOLL FLANDERS by Daniel Defoe
It's a truly exciting story about a convict's daughter who strives to become a respected wealthy woman. She overcomes a number of challenges, such as having multiple marriages, becoming a prostitute, a thief, and a con. Since the main heroine is such a witty, ruthless but vulnerable and sweet woman, you'll certainly enjoy reading about her.
5. PRIDE AND PREJUDICE by Jane Austen
From this book, you'll learn a lot about courtship and romance – from awkward flirt to the way love can make us do foolish things. All the characters, not only Elizabeth Bennet and Mr. Darcy, are unforgettable!
6. THE TENANT OF WILDFELL HALL by Anne Bronte
The main heroine is one of the greatest female characters in English literature. Being unable to put up with her husband's affairs, she leaves him and starts living on her own facing a number of hardships.
7. VANITY FAIR by William Thackeray
If we compare Thackeray with Dickens, he's certainly more pitiless and less sentimental. The main heroine of this book is an attractive woman who uses her charm to subdue men and get as much money as possible from them.
8. MIDDLEMARCH by George Eliot
In this novel, Eliot explores the questions of family, integrity, love, and corruption. The main character is a kind woman who chooses the right path that somehow leads her to troubles.
9. WAR AND PEACE by Leo Tolstoy
The action is set in the early 19th century in Russia that is soon to be invaded by Napoleon's troops. Describing the scenes of war battles and human relationship conflict, Tolstoy raises one of the most important questions – whether one can stick to their morals facing the evil world?
10. MADAME BOVARY by Gustave Flaubert
This book gives one of the most touching portrayals of a woman's life in the literature. When it was first published, it raised a huge scandal in France. Some people even wanted it to be banned, but it became a bestseller.
So, what book are you going to read next?