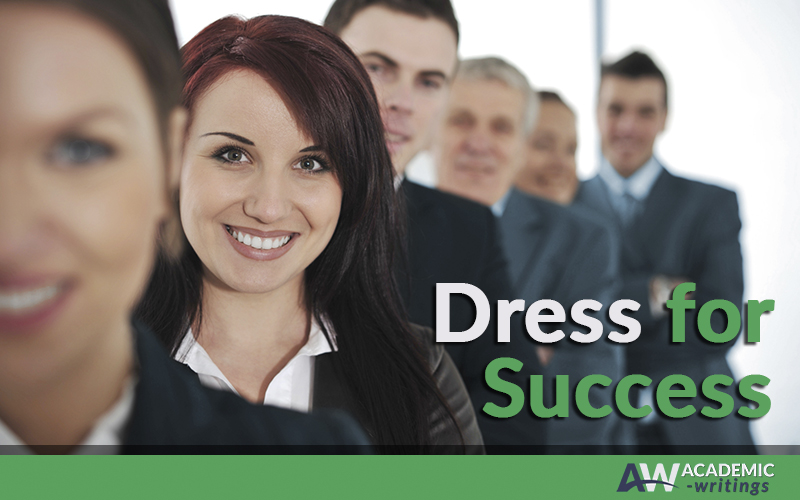 Undoubtedly, you may regard yourself as the most suitable applicant with considerable experience, but sometimes, talent and knowledge are not sufficient for obtaining a job.
According to research, 37% of bosses refuse the applicant basing on his/her way of dressing, while 65% of managers maintain that clothing is a key factor in the case of the applicants' similarity. The way you dress may affect your chances to get a job. So, before going to an interview, take into account the following tips concerning your possible outfit.
Improve Your Appearance

Select solid non-distracting colors. Presumably, you want the hiring manager to take notice of your achievements, but not your striking outfit. Instead of aggressive colors, for instance, red and orange, adhere to business tones, make an accent on a scarf or tie. Although black is a universal color, it may express your dramatic nature. So, if you want to land your dream job, it is better to choose dark blue, which is the sign of self-control, or gray, which expresses your confidence.
If you have no idea what to wear to an interview, consider a bespoke suit. The interviewers pay much attention to the details, and if the suit is too loose or tight for you, he/she will regard you as an unfocused person. Bear in mind that your clothing should fit you and display your readiness to work.
Enhance sophistication by following a "smart casual" dress code. For men, it is a brilliant idea to pair a jacket over a collared shirt with trousers made of corduroy, wool, or cotton. Such a combination will contribute to your presentable look. For women, it is a perfect choice to put on an adequate skirt or trousers. It is recommended to avoid wearing the clothing of flashy fabrics and bright, massive jewelry.
Consider hiding piercing and tattoos if you have them. While some interviewers are loyal to such things, most of the managers count it unfavorable. So, if you want to land your job dream, it is better to remove facial piercing and cover up the tattoos until you know the company's policy and employer's attitude to it.
Once you have decided what to wear to an interview, do not forget to take notice of the details. Ensure that your shoes are polished and clothes have no wrinkles. Being attentive to details testifies about your determination and devotion to success.
Remember that a successful outfit may help you in life!