Free Video Lectures That May Help You Study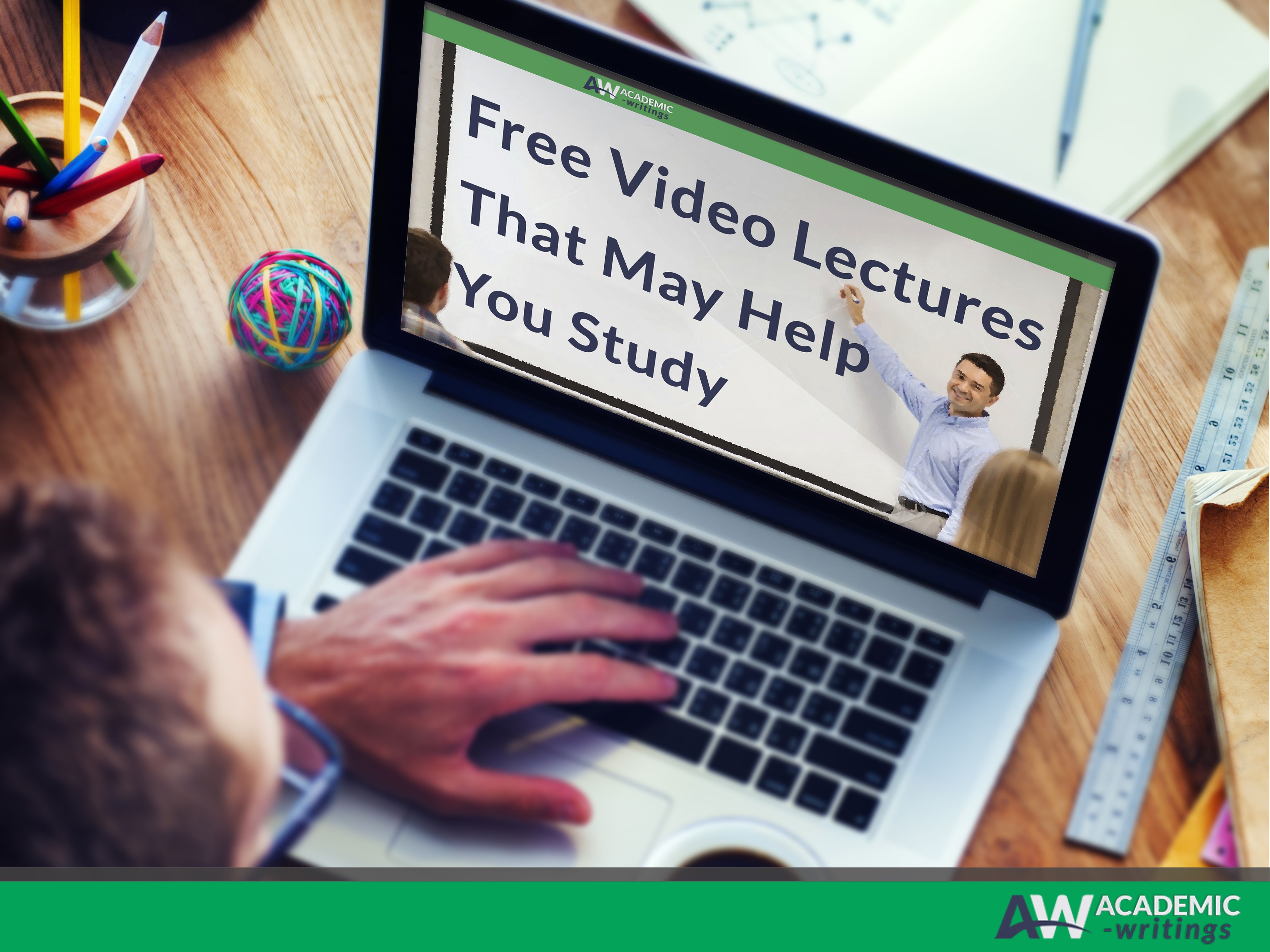 Today we have a lot of opportunities to study, even by watching TV or surfing the internet. One of the most popular ways is to watch free video lectures, which you can easily find via the open courseware consortium or other sites. This way, you can find various types of online lectures from all over the world. This will not give you a diploma, but you will get a new experience and knowledge. Nevertheless, sometimes it may be difficult to find the necessary thing on the web. Therefore, we suggest you the list of the best online college lectures from the top US colleges.
Massachusetts Institute of Technology
It has approximately two thousand online courses and is one of the biggest resources of the best online lectures. You may choose among various subjects. Most of the lectures have video, audio, and text files. Start your search here!
Yale University
The University offers a plenty of different online courses on several subjects, which are the most popular today. Do not waste a chance to participate in a couple of free lectures of one of the most famous universities in the world.
The University of California, Berkeley
One of the best American state colleges offers you a huge number of online courses of different departments. Most of the lectures have videos, and the information is constantly updated. You may use RSS reader not to forget about the time of talks or just attend the class. You will find something worthy here!
Services of indexing
Use Lecture Fox, the service which provides you with a simple and easy tool to search for the necessary courses in different universities. Also, you may use another service, Degree Directory, which also helps you to find what you are looking for via grouping the classes into categories. Thus, it will be easier for you to choose the subject and the school.
Boxee-App-Library
It is the program which you may use for your TV to check the offerings of online courses from different universities when you have no time or possibility to look for them via browsers. It is a useful thing!
Tips for online study
Experienced visitors argue that it is much better to write down some notes while you are listening or watching lectures, even when it seems that everything is clear. You may use different types of new smart notebooks, but we recommend you to try to use just a pen and a sheet of paper. Probably, you will be surprised, but taking the notes will help you to memorize all the necessary information. Also, the combination of watching and reading the materials of online lectures will help you better understand and remember difficult facts and terms. In this way, you will work more effectively and will achieve good results.
Use the web to improve yourself and do not waste time ‒ start looking for the course right now!