The Most Exciting Traditions of the Chinese New Year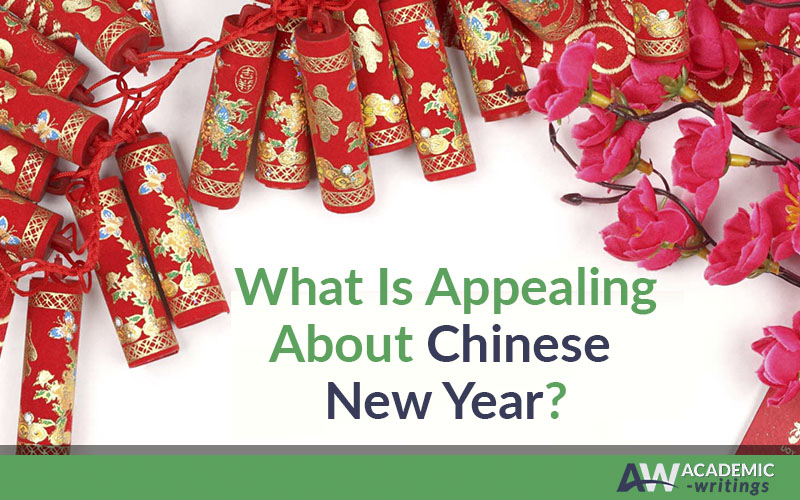 The Chinese New Year is a worldwide celebrated holiday, favored by both Chinese and non-Chinese communities. Alongside with the typical for the Western Culture New Year rejoicing, more and more people these days get attracted by this novelty to celebrate the coming of the new year the second time. According to the lunar calendar, the Chinese have their New Year sometime between January 21 and February 20 which allows lots of people all over the world to have another opportunity for partying. What actually makes the Chinese New Year a universal appeal is the whole bunch of exciting traditions that certainly add the specific charm to the holiday.
1. Festive dinner. The most important thing for the Chinese is to spend the New Year's Eve with their families, having the biggest dinner of the year. When the whole family reunited on this day, they start the festivity with the traditional food, like eight treasures rice, fish and chicken dishes, rice soup, and for the dessert the favorite delicacy – the loose cake.
2. The breathtaking firework shows. After indulging in delicious and rich dinner which continues up to the midnight, Chinese pour out into the streets in order to enjoy the beautiful and thrilling firework shows of which China is so proud. Apart from the aesthetic side, the abundance of fireworks is supposed to frighten away the evil.
3. Scaring the monster. Speaking of evil, it is hard not to mention the monster Nian which was believed to come out of the dark depth on the New Year's Eve and devour humans. So in order to fend it off and save their lives, people would decorate everything with red papers and lights, they would shout and sing as all these scare Nian and make it hide in its cave.
4. Red is everywhere. Not only red color frightens the evil, but also it is a symbol of good luck, fortune, and happiness which is why Chinese prefer to choose this color when decorating their homes, public places, choosing clothes and the wrapping paper for gifts.
5. Presenting "Hong Bao" or red envelopes. Apparently, because of all the positive denotations red color possesses in the Eastern culture, there is the tradition of giving red envelopes with money inside as a present. Usually, these are the presents to the youngest ones or unmarried and unemployed adults in the family.
6. Dancing Dragon performances. The Chinese think of themselves as the descendants of the mythical dragon which is why during the whole period of New Year celebrations they have the Dancing Dragon performances on the streets. This breathtaking vision should bring prosperity, good luck, and good fortune for the whole year.
Quite possibly that due to the richness of culture and the abundance of thrilling traditions, more and more people begin to participate in this mesmerizing Chinese New Year celebration, making it another favorite holiday for people of all age and nationality.